Preveza
The stately city- administrative, commercial and cultural center of the Law; the castle to the sea and the picturesque streets in the old quarters, the Nikopol and Acheron by necromancy, the great archaeological sites of Nikopolis of Kassopi of Necromanteio the Byzantine churches the Venetian castles, the martyr Zalogo, the romantic Parga. Cultural events, modern tourist facilities, easy access and good transport are some of the visitor attractions in the area. To these we should add the favor of nature: the splendid western coast of the county where they opened the transparent Ionian Sea, an important wetland of Amvrakikos gulf, the diversity of the landscape with the physical changes, mild and healthy climate, rich vegetation and abundant water.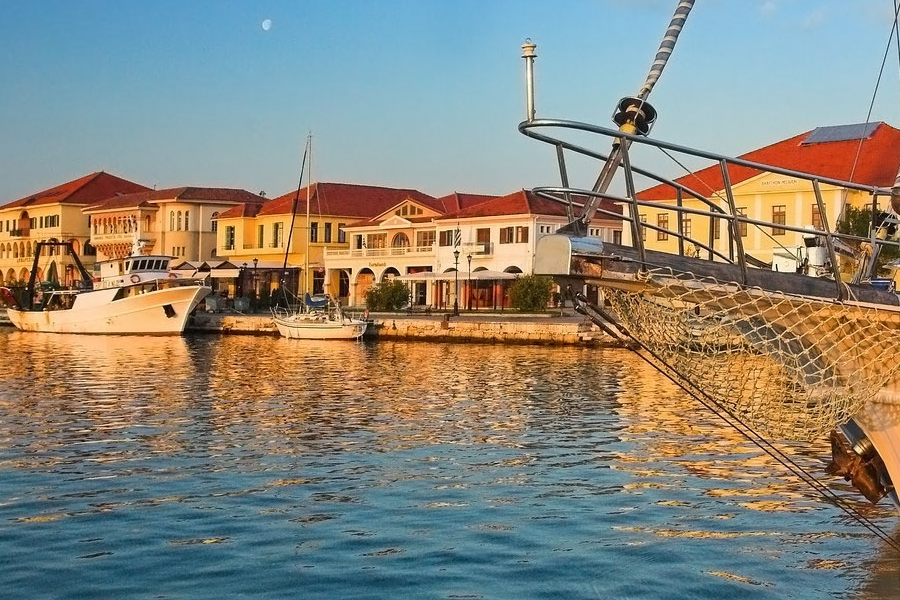 Nikopolis
The battle of Actium in 31 BC and n foundation of Nikopolis, there were incidents of advancement and progress of the known world. At the entrance of Amvrakikos Gulf took place one of the biggest clashes of ancient history, between two strong personalities, Antony Octavian, and Cleopatra was trying to maintain the independence of Egypt from Rome. With the victory of Octavian established the rulers of Rome and closes the archaic period. In commemoration of this victory was built Nicopolis. In the 3rd century. A.D. It became the capital of the Old Continent with a population of 300,000 inhabitants.
Kassopi
Kassopi, capital of Kassopea, built before the mid-4th century. BC, in order to protect from exploitation Elean settlers, the fertile plain that stretched south. The heyday of the city marked the 3rd century. B.C. when built large public buildings and many homes are rebuilt. The town had its own mint. The prosperity lasted until 168 BC, when it was destroyed by the Romans (167 BC).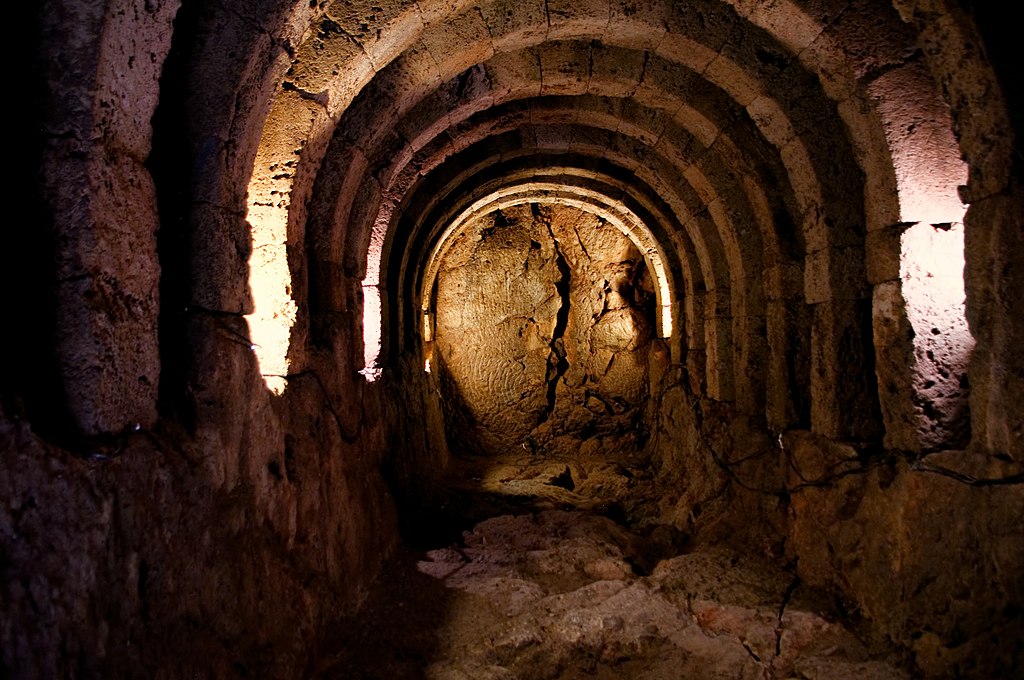 Necromancy
Near the village Meoopotamos, in the confluence of the river Acheron and its tributary Kokytos was Efyra ancient city that flourished in the 5th and 6th centuries. B.C. The city became known by the necromancy, building of the 5th century. B.C. Visitors flocked from all over the known world in this unique oracle, where they could stay after an initiation process and to communicate with the dead. Today the ruins are distinguished corridors, rooms, the central underground chamber, pots etc.
Acheron
Acheron River from its source to its mouth, creates unique landscapes, with great ecological and natural interest. Both the estuary and narrow constitute a valuable ecosystem, which is included in the network of nature protection areas "Natura 2000" The river is navigable from its mouth (Beach) until Mesopotamos - necromancy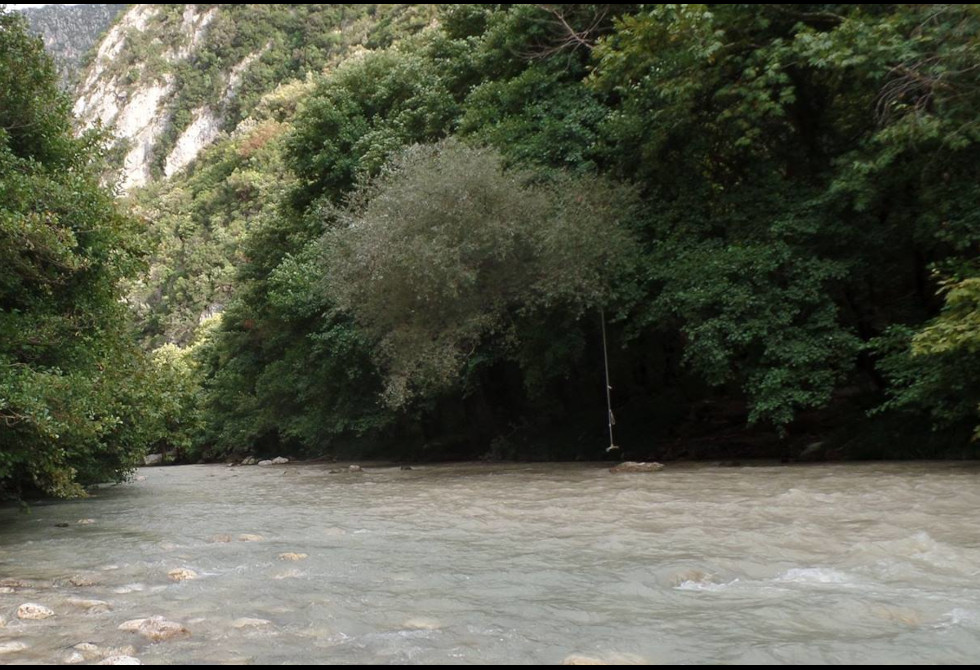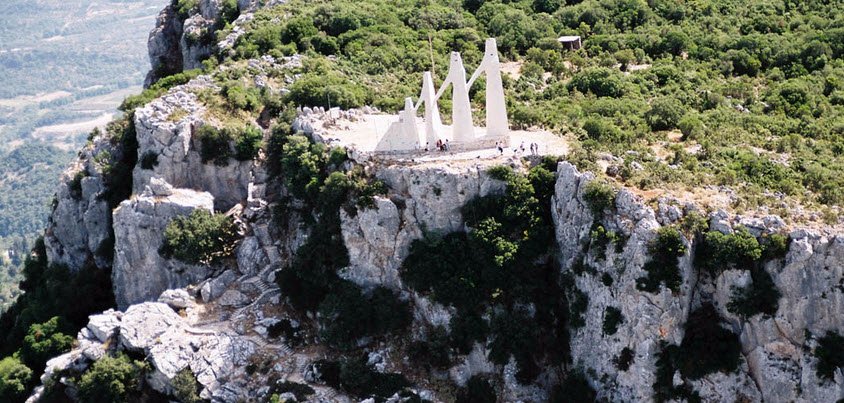 Zalogo
Zalogo reminds us all the heroism of Souliou.Sto this area in 1803 women when Souli after years of struggles succumbed to Ali Pasha, 62 women with children in arms, singing and dancing fell from the cliff, preferring to die free rather than surrender to the Turkish conqueror. The site danced women erected a monument to remind us of the women of Souli message: that freedom katachtietai not spared. In this rock occur every year in autumn festivities.
Amvrakikos Gulf
An extensive network of brackish lagoons, sandy louronisidon, of salt, reed and ilypedon formed on the northern side of the Gulf of Amvrakikos delta of river Louros and Arachthos. The landscape is dominated by three rocky hills between the lagoons and the area surrounded by hills to the north and east. The internal areas of the delta are grown, but there are still large areas of natural vegetation such as remnants of riverside forest and the largest reed bed in Greece. All lagoons are used as fish farms. 'lles human activities are agriculture, hunting and tourism. He is one of the most intact wetlands in Europe, particularly important for the reproduction of Dalmatian Pelican Pelecanus crispus